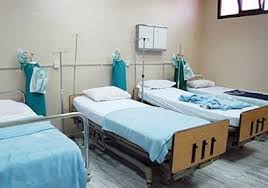 Prof. Dr. Essam El-Kurdi, President of Alexandria University declared that the university is preparing a future vision of the university hospitals through the Medical Council of the university to achieve integration in the medical system and coordination between all concerned bodies in the medical sector and improving the service and health care of patient. He indicated that university hospitals provide 80% of the health service in Alexandria governorate and by-side governorates. This came in a meeting with the Faculty Council of Pharmacy to discuss the development of study programs and curricula and the possibility of establishing new programs. The meeting was attended by Dr. Hisham Gaber, vice-president of AU for Education and Student Affairs and Dr. Ivan Ibrahim the Dean of the Faculty of Pharmacy.
The Rector listened to opinions and suggestions of the faculty members on how to develop the education and research in the faculty and to support the faculty role in medicine industry in Egypt. He added that the university is currently formulating a plan to install study rooms and auditoriums on university land in Smouha with a capacity up to 3000 students that can be used for all university faculties in order to reduce the density and in the light of considering 2017 as the development year for curricula in AU.
Dr. El-Kurdi also opened the medicine preparation laboratory which is designed to test the biological activity of some chemical compounds by computer prior to being engineered in the lab. The new laboratory is equipped with 25 computers to serve undergraduates in addition to three computers for postgraduate students. The Rector accompanied by vice-president of the university dean of the faculty visited the scientific complex of pharmaceutical research and research labs.