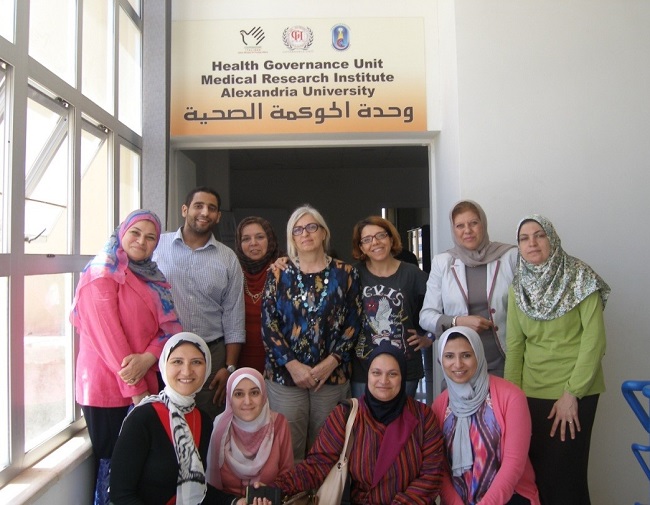 The Health Governance Unit seeks a community and an environment in which high-quality health care is flourished and individuals and organizations keen on education and change for the better .
Goals
Raising awareness about the value of good governance in the health care sector .

Strengthen governance practices among health care personnel .

Promote community participation in health care delivery .

Conduct research on governance practices in the health care sector .
The laboratory also includes bio-safety laboratories where the laboratories perform accurate analyzes of the highest quality standards for the diagnosis of emerging and recurring infectious diseases, such as "bird flu, pigs", the only laboratories at the level of the Republic, which aims to disseminate the idea of governance in the health sector, and provides support to decision makers Health care institutions, stakeholders and beneficiaries in health care .